Meet The Team
The team behind Florence Wealth is made up of qualified financial professionals who are passionate about helping individuals and families achieve their ideal retirements.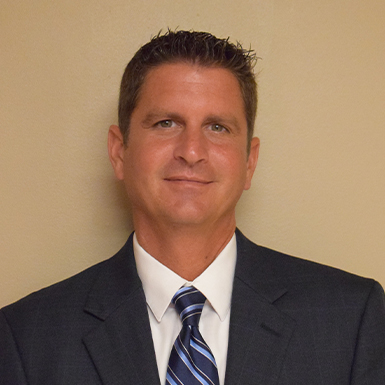 D.J. Florence
Owner
D.J. helps individuals and families transition into retirement, while providing financial strategies to help them stay retired. He has over 15 years of experience in the insurance and financial services industry in the Indianapolis area.
Originally from a small town in central Kentucky, D.J.'s life perspective shifted while working at Hospice of the Bluegrass during his college years. Delivering medicine and supplies to patients nearing the end of their lives became the most humbling experience of his young life. It fostered a passion in him to help retirees live the highest quality of life possible for as many years as possible.
D.J. graduated from the University of Louisville in 2000 with a Bachelor of Arts, then from City University, where he earned an MBA in marketing finance.
D.J. married his college sweetheart in 2001 and moved to the west side of Indianapolis in 2003 after she graduated from veterinary school. They welcomed their first child in 2006 and a set of twins in 2009. Today, the Florences live in Danville, a town just like the one from D.J.'s idyllic childhood. They are active in the community, where they are involved in the Hendricks County Humane Society, the Danville Rotary Club, Little League, Cub Scouts, Girl Scouts, cheerleading, football, gymnastics, track and church.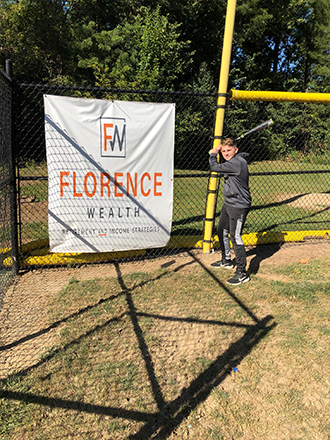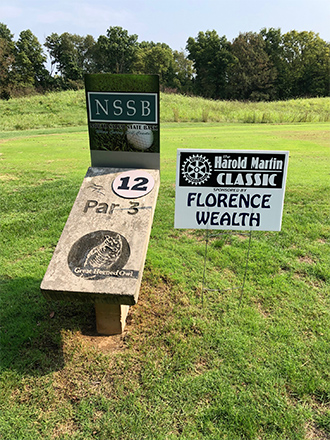 Our sponsorship for Danville Little League Baseball
Our sponsorship for Danville Rotary Club's Harold Martin Classic- which I had a great time volunteering.
Ready to Take The Next Step?
---
For more information about any of the products and services listed here, schedule a meeting today or register to attend a seminar.