Get started in 3 easy steps:

Using the Florence Wealth Money Plan, we'll examine your current financial situation and determine your retirement needs.

Receive a custom strategy to help you reach your unique retirement goals.
HOW MUCH OF YOUR RETIREMENT SAVINGS
Can you afford to lose?






DOES YOUR PORTFOLIO HAVE TOO MUCH RISK? OR NOT ENOUGH?
Knowing your risk score can help you make appropriate investment choices.
Find out your risk score with our Riskalyze tool!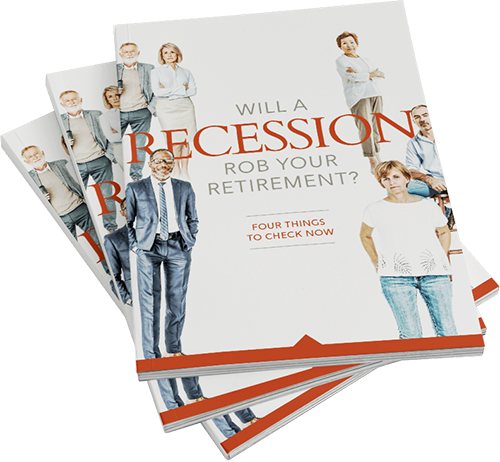 Instant Download
Will a Recession Rob Your Retirement?
This downloadable guide walks you through four things to check now to help ensure you and your family are prepared — even if the economy takes a dip. What you'll learn:
How to decide how much of your savings should be invested in the market
A simple calculation to help determine whether you've saved enough to retire
Alternative methods to create income without relying on a volatile stock market
Need more info?Join us for a Private Consultation
Reserve your private consultation to Review Your Risk Exposure, Analyze Your Income, Develop a Holistic Financial Plan.
Get to Know Our Team
Discover how we help individuals and families achieve their ideal retirements.